EXCLUSIVE INTERVIEW: Prince Charles' Parenting Will Make William The Perfect Husband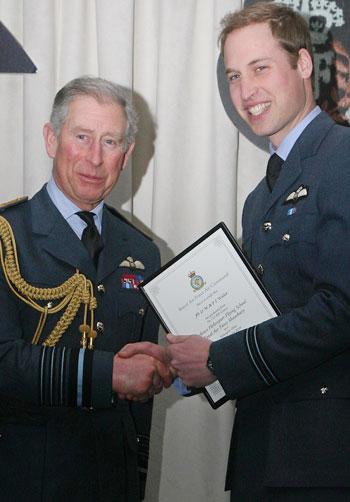 While his wedding to Kate Middleton is going to be the biggest event of the decade, Prince William's relationship with his future wife is refreshingly down-to-earth thanks to the grounded upbringing superman single dad Charles gave his sons.
Instead of raising the future king and his younger brother, Harry, in London like generations of royals before them, the unconventional Prince of Wales packed up his kids and settled them into the country estate of Highgrove House near the picturesque village of Tetbury in the Cotswolds countryside.
Article continues below advertisement
Obama Royal Wedding Snub Due to 'Security Costs,' Expert Claims
"William and Harry are local chaps who are part of the community, they have a very solid foundation," royal expert and author of How To Be The One, Roy Sheppard told RadarOnline.com in an exclusive interview.
When their mother, Princess Diana was tragically killed in a car crash on August 31, 1997, the eyes of the world were on mourning William and Harry while Charles had to cope with the pressure of being a single father along with his duties as heir to the throne.
"Charles hasn't been given the credit he deserves for being such a good single dad. He had the confidence to do the right thing during a very difficult time regardless of what anyone thought.
"It was very unusual for him to move to Highgrove, as London was their home. Windsor Castle has long been 'home' for the royals while Buckingham Palace is the 'office,'" explains Sheppard.
"Not only did the move keep the boys away from the intense media glare in the aftermath of Diana's death, it gave them the chance of a normal upbringing that they could never have had living in London."
Article continues below advertisement
Sheppard, who lives nearby, went on to say: "As teenagers they went out in Tetbury with their friends, drank beer in the pubs and were local lads, that was about as normal a life as you can have. I know people who have socialized with them who say they're just regular blokes – the only unusual thing is they have police security with them.
"I believe this has helped Will have a normal relationship with Kate, there's no airs and graces about him. He's in the military and has a proper job and now they're living in a little Welsh farm house in the middle of nowhere."
Only a 90-mile drive from London, the picture postcard village of Tetbury is a world away from the hustle and bustle of England's capital city. Nestled amidst rolling hills, with lush farmland and fields of sheep, the town has a population of 5,250 and is famous for it's quaint antique shops and cobbled streets.
While Highgrove is hardly a country cottage - the 325-year old mansion is located on a 900-acre estate of farmland and woods - the house is a refreshing refuge from the outside world for the royals.