EXCLUSIVE INTERVIEW: Jimmy Buffett Was Not Breathing After Fall -- Says Doctor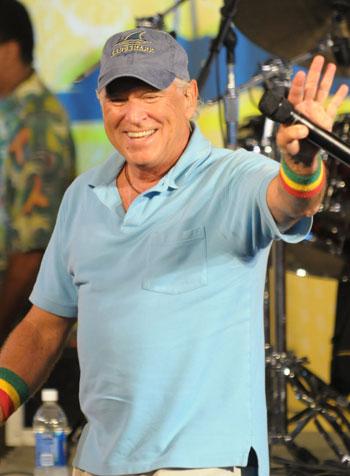 RadarOnline.com has exclusive new details on the shocking accident that landed Jimmy Buffett in an Australian emergency room, from the doctor who treated him moments after his fall on Wednesday night.
Massive Margaritaville fan Professor Gordian Fulde, Director of St Vincent's Hospital Emergency Department in Sydney, was enjoying the sold-out concert with his wife when his musical idol suddenly plummeted from the stage less than ten feet in front of him.
Article continues below advertisement
EXCLUSIVE: Jimmy Buffett Released From Australian Hospital - 'He's Going To Be Fine!'
"He had finished the show, it was all over and he was going to greet a fan, but he had the lights in his eyes and stepped off the stage into thin air," Professor Fulde told RadarOnline.com in an exclusive interview. "It was like the cartoon character, Wile E. Coyote chasing the roadrunner. He basically was in the walking position in mid air."
Buffett fell into a cramped section below the stage and hit his head on the edge of a metal box, with his body twisting at an unnatural angle.
"There was a sickening thud, a thud you would only hear when someone had suffered a serious head injury," reveals Professor Fulde, who was concerned that Jimmy might have a serious spinal injury - or may even be dead.
"He was pale white and nothing was happening. He was curled up and wasn't breathing."
Article continues below advertisement
Professor Fulde stayed by the singer's side at Sydney's St. Vincent Hospital as Buffett had his neck and spine checked by doctors and then a neurological surgeon was called to check he didn't suffer a brain injury.
He went on to say: "We were very, very worried and he was very worried, but he has been in a plane crash before so he knew what was going on. He is a smart bear."
The following morning, Buffett was again submitted to extensive tests by Fulde and the neuro team, who concluded that, "he had no defects from the fall."
Article continues below advertisement