NEW DETAILS: Singer Jimmy Buffett Suffers Head Injures After Falling Off Australia Stage; In Stable Condition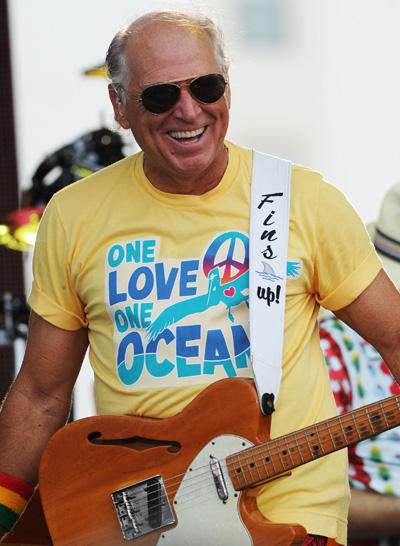 Singer Jimmy Buffett was hospitalized with head injuries in Sydney, Australia Wednesday after he fell off the stage during his sold-out Tuesday concert at the Hordern Pavilion, RadarOnline.com has learned.
Buffett, 64, hit his head and was bleeding, an audience member told The Daily Telegraph. He was subsequently rushed to Sydney's St Vincent's Hospital.
RadarOnline.com spoke by phone with hospital spokesperson Denise Coughlan who told us: "Mr Buffett was brought to us at around 11.30pm on Wednesday evening. His latest condition update is stable, although he is still under observation."
Article continues below advertisement
RadarOnline.com has also learned that Buffet has been responsive with the hospital staff who have been treating him since his fall.
Dan Bateman, a concertgoer who witnessed the fall, said Buffet careened face first following a rendition of Lovely Cruise.
"We were in the 10th row and it looked like he did a massive face plant after his encore and pretty much didn't get up,'' Bateman told the paper. "We were told to leave the premises. No one really wanted to leave because everyone was anxious to know if he survived the fall.