EXCLUSIVE INTERVIEW: Guidice 'Money Untraceable', Says Ex-Pal Who Won $260K Court Judgment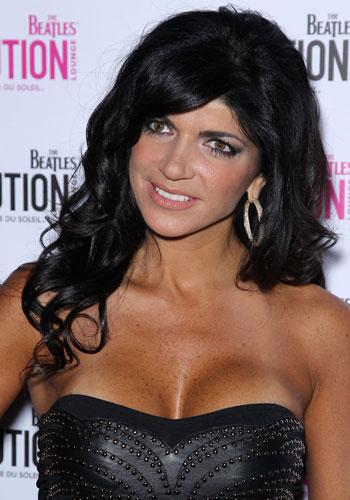 The man who won a court order against the hubby of broke Real Housewives of New Jersey star Teresa Giudice has told RadarOnline.com he doubts he'll ever get the $260,000 owed to him.
A New Jersey judge found Joe Giudice, 40, forged ex-business partner Joe Mastropole's signature on a mortgage document on his Jersey Shore home in order to take out another loan and pocket $1 million, as we first revealed.
Article continues below advertisement
EXCLUSIVE COURT DOCUMENTS: Read The Judgment
Teresa Giudice had testified last month that she had no idea her husband had declared bankruptcy, and claims against her were dismissed last month by the judge.
For Mastropole, however, the finding was bittersweet.
"I'm disappointed because she's Teresa the one making income and his money is fraudulent, untraceable and untaxed," Mastropole told RadarOnline.com in an exclusive interview.
"She's the only one bringing money in right now... You can't really go after him."
Judge Morris Stern concluded that the money owed to Mastropole should be excepted from the Guidice's bankruptchy discharge.
The couple -- who are almost $11 million in debt — filed for Chapter 7 in October 2009.
Said Mastropole: "Even though I'm an exception to his discharge, I think his money is untraceable so it will be hard for me to recover any debt."
Article continues below advertisement