Exclusive
EXCLUSIVE: Inside Teresa Giudice's Courtroom Drama, Husband Says 'I'm Tired Of This TV Sh*t'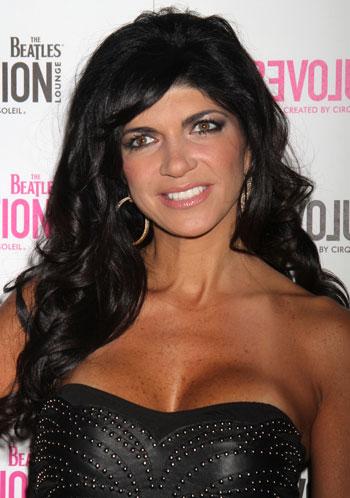 From the small screen to the courtroom, drama seems to follow Real Housewives of New Jersey star Teresa Giudice wherever she goes. RadarOnline.com has all the exclusive details of her latest outburst.
During a break Wednesday afternoon in a New Jersey courtroom where Teresa, her husband Joe Giudice, and their former lawyer were scheduled to testify in a fraud case brought against Joe by his former business partner Joe Mastropole, Teresa incited a yelling match in the hallway with the wife of the plaintiff's attorney.
Article continues below advertisement
Mastropole claims that the housewife's hubby forged Mastropole's signature on a mortgage document in order to take out another loan and keep $1 million for himself.
EXCLUSIVE CLIP: NJ Housewife Danielle Staubs' Emotional New Music Video
While in the courtroom before a short break, Teresa turned and pointed to Monica Chacon, the wife of William Saracino Jr., the lawyer representing Mastropole, saying, "You and me gotta talk!"
While in the hallway, as the plaintiff's attorneys were talking about the previous testimony and as Monica was engrossed in a conversation with another person, Teresa interrupted saying adamantly to Monica, "I need to talk to you!"
Monica, also an attorney who previously represented Mastropole in the case, denied her request saying, "I don't have to talk to you, we both have lawyers," which made Teresa irate. She jumped in Monica's face, pointing her finger and yelling, "You need to stop telling people my business!"
Article continues below advertisement
Monica retorted: "I'm not talking to you, you're a bully!"
As words continued back and forth, Teresa's burly husband pulled her away to get in the elevator. As the doors closed, he was overheard saying in frustration, "I'm f**king tired of this TV sh*t!"
Before Teresa took the stand to testify in the trial, the Giudices' attorney told her to calm down. "I'm calm!" she responded. "But I don't know nothing!"