EXCLUSIVE DOCUMENTS: David Beckham's Bodyguards Say He Never Met Hooker Accussing Him Of Affair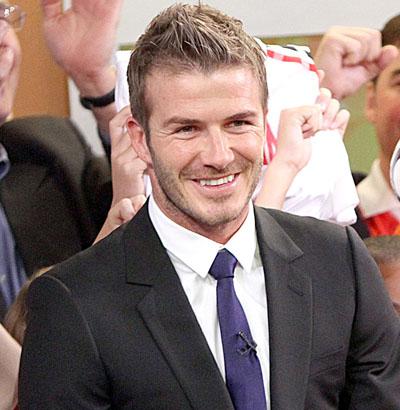 David Beckham is continuing his legal attack on Irma Nici, the former prostitute who claimed he'd paid her for sex on several occasions.
In legal declarations obtained exclusively by RadarOnline.com, two members of Beckham's high-powered security team insist the soccer superstar was nowhere near the locations where Nici said they were having sex.
Beckham is a client of the famed Gavin de Becker & Associates security firm; the guards are with Beckham almost 24/7, especially when he travels, and logs are filed at the end of each shift.
Article continues below advertisement
Nici, in an interview with InTouch Magazine, claimed she first had sex with the married Beckham on August 17, 2007.
Not only did it not happen, it couldn't have happened, said Joshua Dessalines, a VP at de Becker.
EXCLUSIVE DOCUMENT: Read Joshua Dessalines' Declaration
Craig Love was the personal bodyguard who was with Beckham that day. According to his log-- and Dessalines' declaration -- Beckham was traveling with the Los Angeles Galaxy and checked into his hotel at about 10:30 pm that night in August.
EXCLUSIVE DOCUMENT: Read Craig Love's Declaration
As he always did when he was traveling and had a game the next day, a massage was ordered.
Massage therapist Mi Lee, who was booked by the hotel's concierge, arrived at Beckham's suite at 11pm and was walked out by Beckham's bodyguard at 1:30am.
At no time was Beckham at the hotel where Nici claimed they had their rendezvous.
Nici also claimed she'd next had sex with Beckham September 27 at the Claridges Hotel in London.
Article continues below advertisement
Again, didn't and couldn't have happened, said bodyguard Craig Love.
He stated that on September 26, his bosses at de Becker told him he would be leaving Los Angeles immediately, flying to London with Beckham, because his father had suffered a heart attack and was in the hospital.
Beckham arrived in London the morning of September 27 and spent the day at the hospital with his dad.
He didn't get home until late that evening, the bodyguard states.