Demi Lovato Out Of Rehab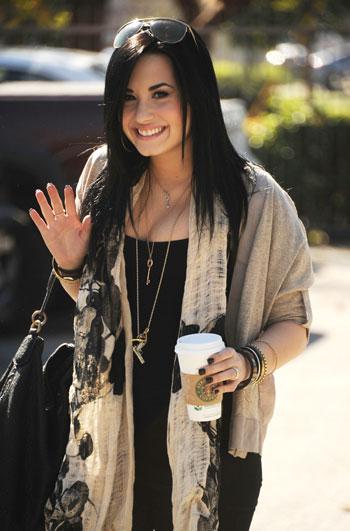 After spending nearly three months in rehab, Disney star Demi Lovato has left the treatment center and returned to Los Angeles, RadarOnline.com has confirmed.
The Sonny with a Chance actress entered an Illinois treatment facility last November to seek help for "emotional and physical issues."
The rehab stint came on the heels of a controversial altercation between the 18-year-old and a backup dancer she was on tour with - a tour she was doing with the Jonas Brothers.
Article continues below advertisement
As RadarOnline.com was first to report, Lovato admittedly punched dancer Alex Welch, 21, giving her a black eye and the two settled out of court for an undisclosed amount.
In a statement to RadarOnline.com the Sonny With A Chance rep said: "Demi's management will inform us when she is able to return to work. Meanwhile, over the past couple of months, we kept the writers working on So Random sketches which will become a full series (it was the show within a show on Sonny With A Chance). We began production this week (January 26, 2011)."