AMAZING VIDEO: Homeless Man With The Golden Radio Voice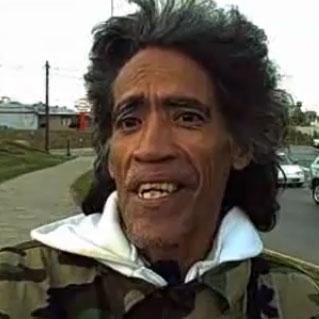 Meet Ted Williams.
Watch the video on RadarOnline.com
Williams, a homeless man from Columbus, Ohio, has become the latest YouTube sensation, after a reporter for the Columbus Dispatch noticed his panhandling sign touting his amazing vocal talents, and sure enough, Williams unleashed a distinct, deep, rich voice, tailor-made for the masses.
VIDEO: Justin Bieber Makes Big Splash In Tiny Chatroom
Williams told the reporter (in a now-surging YouTube clip) he's got a background in broadcasting, having gone to school for it. He said he worked a number of stints on different stations until "alcohol and drugs and a few other things became a part of my life."
Article continues below advertisement
Williams, who has one of the most distinctive voices since the late "Voice of God" Don LaFontaine, said that he's clean now and looking for another opportunity in broadcasting.
FUNNY VIDEO: Kids Say The Darndest Things, Holiday Edition
Williams was featured on Columbus, Ohio's Dave and Jimmy Radio Show Wednesday as part of a goofy radio bit, until more than 100 job offers came careening into the station from a number of interested employers -- including the Cleveland Cavaliers.