FUNNY VIDEO: Kids Say The Darndest Things, Holiday Edition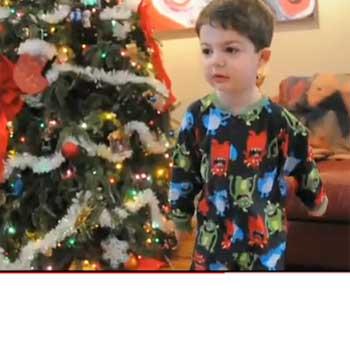 Unplanned kid moments always make for the best viral videos, so the Today Show scored big points with us for rooting out this gem, of an adorable 3-year-old boy finding the proverbial lump of coal in his Christmas stocking.
Watch the video on RadarOnline.com
In the video, which was shot last year, the boy unwraps his present and says, "Books?!? Books for Christmas?!? What the heck is that? I don't get books ... that's not toys, that's books!"
Article continues below advertisement
The mom says, "You don't get books for Christmas?" to which the boy says, "No, I hate it!"
"You hate books for Christmas?" the mom asks, chuckling.
"Yeah, pooh -- I got pooh!" the disappointed child said (though he still had other presents to unwrap).
RELATED STORIES:
Santa Crime Spree! All These Santas Have Been Arrested