VIDEO: Pauly D Causes A Situation At University Of Rhode Island; Cops Called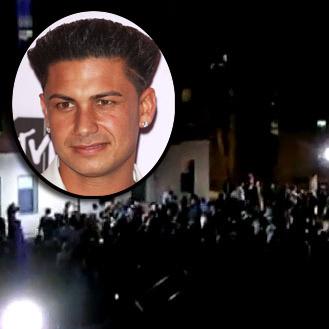 A mob scene broke out at the University of Rhode Island Thursday, where Jersey Shore's resident record spinner Pauly D was visiting a pal, as more than 1,000 students flocked to and surrounded the building the MTV star was in, within a matter of minutes.
Watch the video on RadarOnline.com
Students quickly crowded the building Pauly D - a native son of The Ocean State - was in, as word of his presence on campus went viral through Facebook.
Article continues below advertisement
The stampede of students eventually caused police to be summoned for crowd control purposes, according to the school.
Pauly D Tweeted, "See What Happens When Im In Town For 1 Day Lmaooo."
RELATED STORIES: