VIDEO: Hide Yo Wife! Antoine Dodson's Bed Intruder Named YouTube's Top Video Of 2010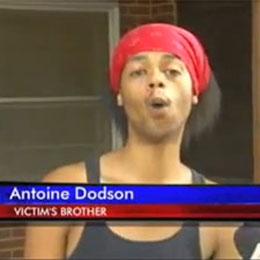 Internet users watched more than 700 billion views on YouTube in the past year, and the heavyweight champ of viral video was none other than Antoine Dodson, edging out other pop culture sensations such as crying Justin Bieber fans, the Old Spice guy and the Twilight crew, as Good Morning America profiled the year's top ten clips from the addictive Web site.
Watch the video on RadarOnline.com
VIDEO: 'Bed Intruder Song' Turns Antoine Dodson Into Viral Superstar
Article continues below advertisement
As RadarOnline.com previously reported, Dodson, a Huntsville, Alabama native, became a viral superstar when he went on an emotional rant on a local newscast after an intruder broke into his house and tried to rape his sister. His impassioned, melodic ranting caught the attention of amateur music makers, who synchronized it with an autotune melody and uploaded it to YouTube, calling it the Bed Intruder Song.
The song was subsequently made available via iTunes, one of many merchandising opportunities Dodson's cashed in on during his 15 minutes of fame.
"It changed my life, now I can take care of my family the way I want to," Dodson said in a clip that aired on the program.