VIDEO: 'Bed Intruder Song' Turns Antoine Dodson Into Viral Superstar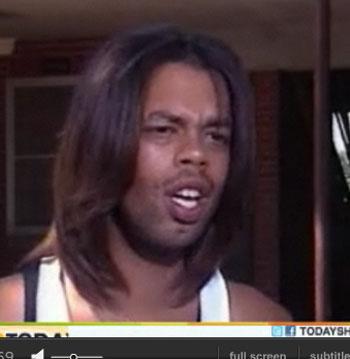 By now, you probably have seen or heard of Antoine Dodson: he's the 24-year-old Huntsville, Alabama man who lashed out on a local newscast at an intruder who broke into his house and tried to rape a relative , and in the process, unwittingly entertained the masses with his flair for drama and showmanship.
Watch the video on RadarOnline.com
His heartfelt comments were later set to music and has become an internet sensation.
Article continues below advertisement
Dodson spoke with the Today Show Thursday about his newfound celebrity, saying, "We didn't want to be famous or a celebrity for something that happened so serious to somebody so close to us," adding that "a lot of good" things have sprouted out of the harrowing incident.
Dodson's ramblings helped him join the ranks of instant celebrities like Susan Boyle and Steven Slater, when his angry words caught the attention of music makers who synchronized it with a melody, and uploaded it to YouTube, calling it the "Bed Intruder Song."
As of Thursday, Bed Intruder Song has collected more than 16,000 page views in just weeks, and is now offered via iTunes, where it currently sits at No. 35, beating Lady Gaga.
Visit msnbc.com for breaking news, world news, and news about the economy