Uma Thurman's Stalker Jailed Following New Charges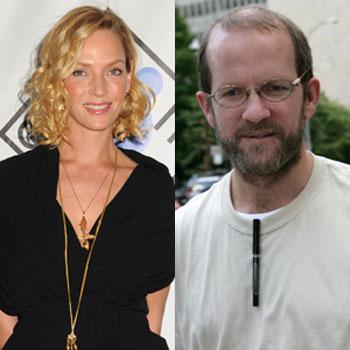 Uma Thurman's stalker is back in jail.
A Manhattan judge sent Jack Jordan, 39, to jail Friday pending the resolution of new contempt of court charges for allegedly continuing to call the actresses' home and cell phones in October.
SHOCKING PHOTOS: Elizabeth Smart Evidence In Kidnapping Case
Jordan, of Maryland, suffers from a severe mental illness and has no ties to New York, prosecutor Michelle Kaminsky said while arguing that no bail be granted.
Article continues below advertisement
Jordan even went so far as to threaten one of the inadvertent recipients of his phone calls.
"During one of the phone calls to a house guest...the defendant became very agitated and asked the house guest to step outside," Kaminsky said.
It was not yet clear if Jordan was in New York at the time, she said.
"This defendant has serious psychiatric issues," Kaminsky said in court.
"He has been diagnosed in the past with psychosis."
Jordan told cops the calls were all a drunken misunderstanding.
"The defendant inquired if he was wanted in New York and stated that he had made a mistake," according to court papers released on Friday.
"He went on to explain that he got drunk and made a series of phone calls to try to speak with Uma Thurman."
Despite his non guilty plea, Jordan will remain in jail until his next court date on December 22.
Article continues below advertisement
He was first convicted of stalking and harassing Thurman in 2008, after some three years of sending disturbing e-mails to her professor dad and packets of creepy writings and drawings to the actress.
Jordan even drove from California and camped out in his car near her home in August 2007.
It remains a mystery as to how he obtained Thurman's number.
RELATED STORIES: