Elizabeth Smart's Relief: 'This Is A Wonderful Day'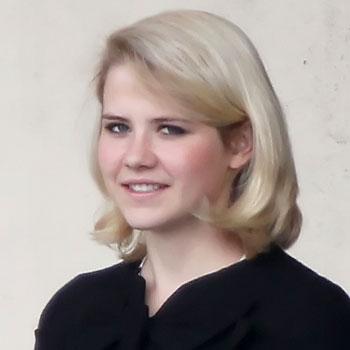 With her parents and sister by her side, a clearly relieved Elizabeth Smart smiled as she addressed reporters outside the court where her kidnapper Brian David Mitchell was found guilty of kidnapping on Friday.
"I would like to say thank you to everyone ... this is a wonderful day and I am so thrilled to be here and so thrilled with the verdict," the 23-year-old said after the verdict was delivered.
Article continues below advertisement
SHOCKING PHOTOS: Elizabeth Smart Evidence In Kidnapping Case
"I hope that this is not only an example that justice can be served in America, but that it is possible to move on after something terrible has happened, and that we can speak out and we will be heard.
"Thank you to everyone for everyone's prayers and support."
Her mother, Lois Smart, said: "Today is such a wonderful day ... a victorious day for us all for mothers, women and daughters. We can go forward."
A jury in Salt Lake City, Utah found Mitchell guilty of interstate kidnapping and unlawful transportation of a minor to engage in sexual activity.
Smart was in the courtroom with her sister, Mary Katherine, and parents Ed and Lois, as she had been every day of the trial since her testimony.
The family smiled when the verdict was read, witnesses reported.
Mitchell was present in the courtroom while the verdict was read, singing the LDS hymn "He Died. The Great Redeemer Died."
Article continues below advertisement
While on the stand, the now 23-year-old Smart described the nine month horror she suffered at the hands of Mitchell and his wife Wanda Barzee, who is serving a 15-year sentence for Elizabeth's kidnapping.
Elizabeth was taken at knife point from her home on June 5, 2002 at the age of 14, held captive by Mitchell and raped daily during her ordeal.
She said she made a decision about how she would handle her dire situation.