Missing Vegas Showgirl's Boyfriend Charged With Felony Domestic Violence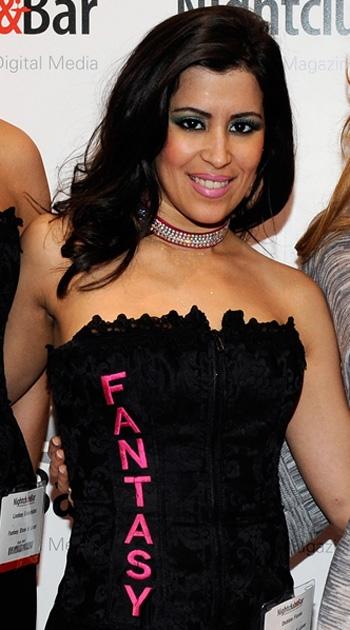 The last person who claims to have seen Las Vegas showgirl Debbie Flores-Narvaez before she vanished has been charged with domestic violence against her, RadarOnline.com has learned.
Jason 'Blu' Griffith was arrested on October 22 and charged with one count of domestic-violence-related battery, a misdemeanor and one felony count of coercion, according to Officer Jay Rivera of the Las Vegas Metroplitan Police Department, who spoke to ABC News.
Article continues below advertisement
EXCLUSIVE INTERVIEW & PHOTOS: Sister Of Missing Vegas Showgirl Suspects Foul Play
The police report said Flores-Narvaez was visiting Griffith's ex-girlfriend and he stole her phone.
The man drove away and his lover, a former Washington Redskins cheerleader, followed him.
When they stopped, a physical fight broke out.
Griffith kicked her and pulled her hair and she had bruises on her legs, according to police.
Chunks of her hair were recovered at the scene, the report revealed.
As RadarOnline.com previously reported, Griffith has been cooperating with police in the investigation.
In their report, cops wrote that Flores-Narvaez said she was pregnant with Griffith's child and the pair had been dating for a year.
Adding to the mystery, a text message sent from Flores-Narvaez days before she disappeared read: "In case there is ever an emergency with me, contact Blu Griffith in Vegas. My ex-boyfriend. Not my best friend."