Lady Gaga Named Most Charitable Celebrity Of 2010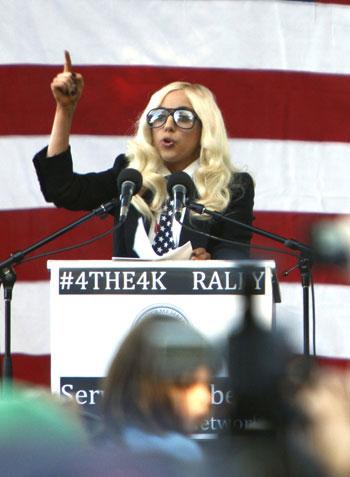 Lady Gaga has been named 2010's most charitable celebrity for her constant support and leadership promoting gay rights issues, RadarOnline.com has learned.
Do Something, an organization that champions leadership among teens for social change, gives Lady Gaga the number one spot this year for her commitment to GLBT issues.
They note the singer's dedication for actively campaigning against the military's controversial Don't Ask, Don't Tell policy of the US military. President Obama signed off on the repeal of the policy on Wed.
Article continues below advertisement