REPORT: Lady Gaga Bodyguard Investigated For Assault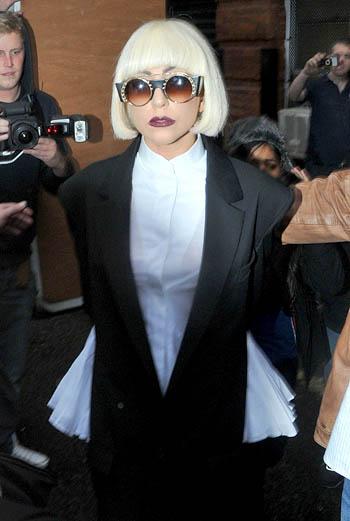 You shouldn't try to get too close to Lady Gaga. That's the lesson one photographer says he was taught Saturday night in Denmark, RadarOnline.com has learned.
The photog, from Denmark's popular Se&Hor celebrity magazine, was attempting to get pictures of the pop superstar, but her bodyguards had other ideas, reports the newspaper B.T.
Lady G's tour has just taken her through Sweden and Denmark, and she'd been spotted out shopping in Copenhagen. She was at the Baby Factory music studio in Norrebro on the day of the incident.
Article continues below advertisement
It was late Saturday night after leaving the studio as she was on her way back to her hotel when the photographer said he followed her in the hopes of getting a couple of pictures.
The photographer claims he was "attacked" by her four guards, one of whom used pepper spray on him.
Pepper spray is illegal in Denmark, and the photograph filed a report with the police.
B.T. confirmed with the Copenhagen PD that such a report had been filed.
Lady Gaga is famous for accommodating her fans, who she calls Little Monsters.
Perhaps this photographer was thought to be a little too much of a monster by the singer's protectors.
RELATED STORIES:
VIDEO: Meredith Vieira Goes Gaga For Halloween
Lady Gaga Get Waxed By Madame Tussaud