PHOTOS: Lady Gaga Loses Her Beloved Grandfather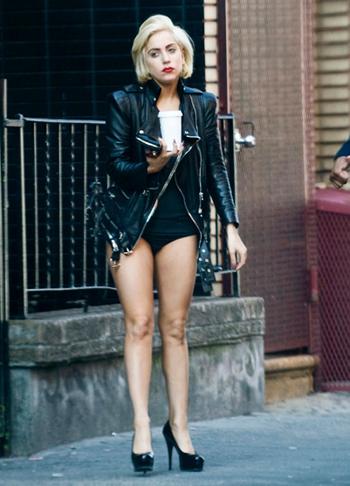 Lady Gaga and boyfriend Luc Carl aren't often seen in the light of day, but RadarOnline.com has pictures of the pair in the Big Apple Saturday, the day after her beloved "grandpa" passed away.
Although Lady G was dressed as only she can get away with -- black leotard, leather jacket and stilettos -- she was in a noticeably down mood.
The singer lost her grandfather Joseph Germanotta on Friday. Gaga had occasionally spoken about the 88-year-old in recent tour appearances, even dedicating the song "Speechless" to the World War ll vet during one show.
Article continues below advertisement