Lady Gaga Hospitalized Six Times Because Of Dangerous Diet Claims Ex-Manager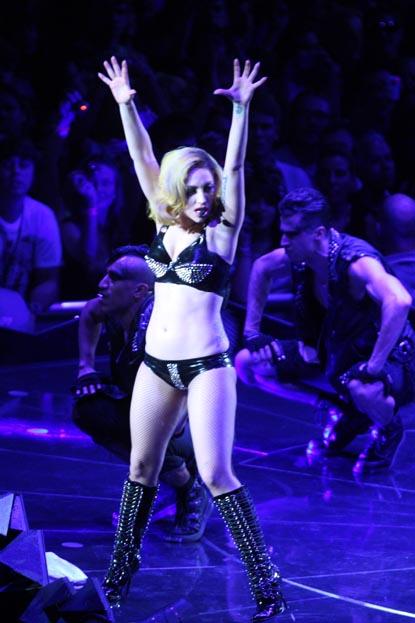 Lady Gaga's former tour manager David Ciemny claims she was hospitalized six times in 2009. He alleges that the singer goes to dangerous lengths to fit into her eye-catching stage costumes.
"When I say she was sick, I mean physically and mentally," David said in the new blockbuster book Poker Face: The Rise and Rise of Lady Gaga.
David recalled being on tour with Gaga and said she would binge on sweets and unhealthy food, then not eat for weeks to fit into her costumes – one time losing 20 pounds between fittings.
Article continues below advertisement
Further describing bizarre behavior, David's wife Angela said that Gaga would cuddle up next to her in bed before her performances and beg for her to come back once she left.
"I would say, 'Gaga, I have a husband to go home to. I'll be in the room next door,'" Angela said in the book.
"She'd call and text me, 'I miss you, Ange, can you come back?' So I would," Angela continued.
"We literally would do our make-up together every morning and get ready for bed together at night."