Lady Gaga: Prop 8 Overturning Felt Like A "Revolution"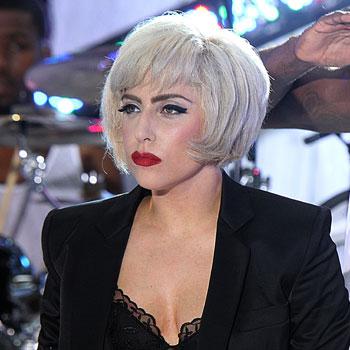 Lady Gaga has no poker face when it comes to Prop 8 and she took to the airways this morning to revel in victory.
The pop superstar, appearing on Ryan Seacrest's KIIS-FM morning show Wednesday, said she was elated when she learned the ban on same sex marriages in California had been overturned August 8.
"Oh my gosh, I felt like it was a revolution, a gunshot went off, like setting everything into rotation, it was so exciting," the Telephone singer said. "For me, it was a moment that indicates it can happen in every state now."
Article continues below advertisement
"It has been important for so long, we've been fighting about it for so long," she said. "I've been fighting for it for so long."
Gaga mentioned during the interview she wrote a song called "Future Love" about the gay community's struggles to achieve the right to legally marry.
The singer's shot to stardom has been unprecedented: A little-known musician just two years ago, her video for the song "Bad Romance" recently held the distinction of being the second-most viewed YouTube video ever with 260 million views (Justin Bieber's "Baby" has 280 million).