Hackers Steal Music From Lady Gaga & Other Top Artists PLUS A 'Sexually Compromising' Photo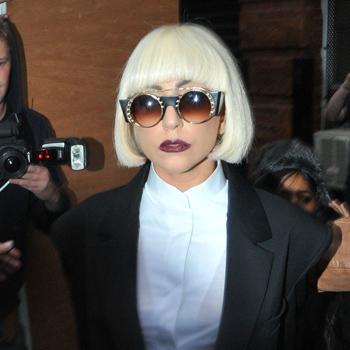 Lady Gaga, Justin Timberlake, Ke$ha and Kelly Clarkson have all become victims of two German computer hackers, RadarOnline.com has learned.
The superstars had their music stolen by an 18-year-old high school student and an unemployed 23-year-old man, for nearly a year, Duisburg, Germany prosecutor Rolf Haferkamp told the AP.
The pair reportedly made just over $13,000 for selling their illegally-acquired tunes.
Article continues below advertisement
According to several local reports, the teen, whose first name is Deniz, is an amateur disc jockey who goes by the name DJ Stolen. He and his "accomplice" used a Trojan Horse to hack into the artists' computers.
Along with numerous songs, a "sexually compromising photo" of one of the female artists was downloaded, and then used to blackmail her!
Prosecutor Haferkamp refused to identify the female singer.
MORE ON:
Celebrity Justice
it was an alert fan of Kelly Clarkson's who first spotted the scam. She noticed an unreleased track from her favorite singer for sale on the internet and alerted the American Idol winner's management.
Kelly Clarkson Blasts Taylor Swift's Grammy Show Performance
Deniz's attorney Burkhard Benecken told the AP his client is just a young music fan who got carried away.
"Definitely my client made some mistakes and he has already told police," Benecken said. "However, I'm convinced that he is not that big blackmailer that everybody is trying to depict him as now -- that's way over the top."