Exclusive
EXCLUSIVE: Lindsay Lohan's Lawyer: Judge Says Allegations Against Lohan Are 'Weak'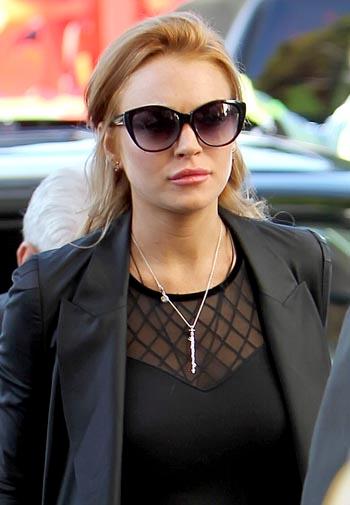 The legal woes and court appearances of Lindsay Lohan made worldwide headlines in 2010 and it appears 2011 may be no different for the Mean Girls star.
An April 2011 trial date has been set in a civil lawsuit filed against Lohan in connection with her infamous 2007 DUI arrest but the allegations made against the actress may not make that strong of a case.
At a status hearing in Beverly Hills court Thursday morning, Judge Richard Stone weighed in on the allegations made against Lohan.
Article continues below advertisement
In an exclusive interview with RadarOnline.com, Lohan's powerhouse civil attorney, Ed McPherson says the judge acknowledged that the boys' allegations were "weak."
"For instance, they have a claim for 'battery' which is what most people would construe as one person punching another person. The judge acknowledged that Lindsay never even touched any of the boys, but that somebody, somewhere, might construe what she did as a "battery," McPherson says.
And although Lohan appeared for her deposition in May 2010, McPherson also tells RadarOnline.com that the actress still has to be deposed one final time before the trial begins in April 2011.
"She still needs to appear for two hours to answer questions about whether she has any "regrets" about what she did," McPherson says.
McPherson also tells RadarOnline.com that Lohan will attend the trial, scheduled to begin on April 25, 2011.