Exclusive
EXCLUSIVE: Director On Replacing Lindsay Lohan, 'Feels Like 16 Tons Off My Mind'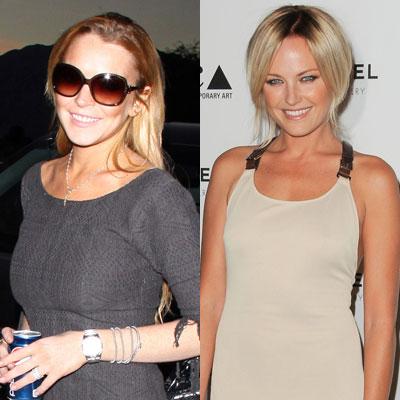 Though he continues to root for Lindsay Lohan's recovery and success, Inferno director Matthew Wilder admits that his decision to recast her starring role has given him some peace of mind. In an exclusive interview with RadarOnline.com, Wilder discusses his choice and his new leading lady.
Wilder recently brought in actress Malin Akerman to replace Lohan in the movie based on the tragic porn star Linda Lovelace. "I love working with her, she is sensitive and hard-working and I think it's a great decision for our project," he said about Akerman.
Article continues below advertisement
With Lohan, the production had to endure many costly delays due to the actress' ongoing personal and legal struggles, including her ongoing rehabilitation treatment at The Betty Ford Center.
"I feel like 16 tons of weight are off my mind not having to deal with the Lindsay Lohan situation," Wilder said. "We have not heard anything from Lindsay and her camp recently but we wish her and them well.
"I still think she has great talent and if she respects those gifts then she will go on to show people what she is capable of doing."
Wilder says the the production is "scheduled to start filming in February now and are really looking forward to moving forward without any distractions."
Akerman currently costars with Jennifer Aniston and Paul Rudd in Wanderlust, which is shooting in New York.
Meanwhile, Lohan is continuing her court-enforced rehab at the Betty Ford Center. The troubled star looked fit and healthy when she was photographed going to alcohol counseling meetings at Westfield Mall in Palm Springs, California, over the weekend.