Exclusive
EXCLUSIVE: Jesse James Fails To Pay $50K Legal Bill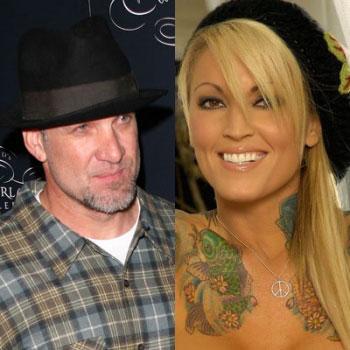 Janine Lindemulder's lawyer has filed paperwork to find Jesse James in contempt of court for not paying $50,000 in unpaid legal fees, RadarOnline.com can reveal.
Orange County attorney Richard Masson filed the paperwork earlier this week after James missed the two-week deadline imposed by Judge David Belz at Center Santa Ana Justice Center on November 19, 2011.
James will now have to appear before the same judge on January 14, 2011, to answer why he has not paid his bill.
Article continues below advertisement
A source told RadarOnline.com: "Nobody knows why Jesse James has not paid and Richard Masson had no other option.
"It will be up to the judge what he does to James - he could give him an additional fine or even put him in jail – if he pays up before the January 14 date then the chances are it would be dropped."
RadarOnline.com revealed this week how James is putting his flagship West Coast Choppers business up for sale - the 11,500 square foot space was placed on the market for $1,599,000 on December 2, 2010.
Despite this move, the motorcycle mogul is actively trying to expand his nearby lucrative Cisco Burger fast food chain.
At their last custody hearing, Judge Belz ordered James and Lindemulder to attend a '730 Evaluation' in an attempt to end their legal battle over their 7-year-old daughter Sunny James.
In California, a "730 Evaluation" is described as an in-depth study and investigation of the "family, it's members, and/or prospective members" and their relationship with the children.
MORE ON:
West Coast Choppers
Article continues below advertisement