Sandra Bullock Gives Ex Jesse James Texas-Sized Welcome To Austin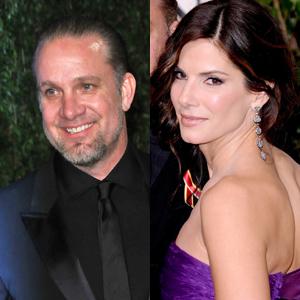 Sandra Bullock doesn't mind that her serial cheating ex hubby Jesse James is moving to her hometown of Austin, Texas, RadarOnline.com has learned.
"I support Jesse in his move to Austin," The Blind Side star told People Wednesday. "We have both moved on with our lives and only want the best for each other. Anything else that is said on my behalf is inaccurate."
The 46-year-old A-lister's got no time to be bitter, as she has bigger -- or should we say smaller -- fish to fry: Her adoption of adorable 8-month-old son Louis Bardot Bullock was made official in New Orleans last week.
Article continues below advertisement
Since news of James' affairs broke shortly after Bullock's Oscar victory last spring, the actress has bought a home in her son's hometown of New Orleans, Louisiana. James, 41, has recently been seen with another tattooed reality star, Kat Von D.