Exclusive
EXCLUSIVE: J-WOWW Signed Management Contract With Ex Who Is Suing Her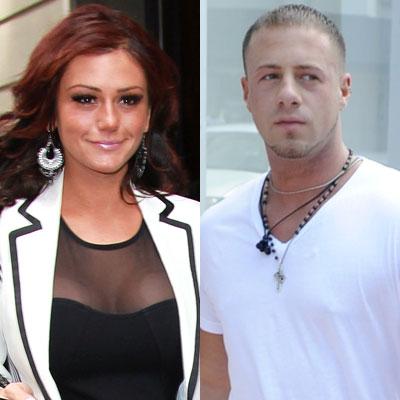 Jersey Shore's Jenni "J-WOWW" Farley has been slapped with a lawsuit claiming she stiffed ex-boyfriend Tom Lippolis after he managed her for over two seasons of the hit MTV show. The Snooki sidekick allegedly refused to pay him, claiming she never signed an agreement, but RadarOnline.com has exclusively learned she did sign a contract for his services and never paid.
"She said she never had a contract with Tom and that he was only her boyfriend, but there is definitely a contract," a source told RadarOnline.com.
Article continues below advertisement
"He worked so hard for her and she ended up just walking away, he gave her a chance but she just wouldn't pay up."
Lippolis and J-Woww seemed to be the lone solid couple that weathered the ups and downs of reality show fame until Jenni was photographed kissing a 35-year old truck driver from New Jersey. Tom immediately stopped working for the reality star, packed up and moved out of their Long Island. He managed her appearances, her clothing line, publicity, endorsements and sometimes even her travel.