EXCLUSIVE: Snooki's Arrest No Surprise To Ex-Boyfriend: "She Doesn't Know When To Stop"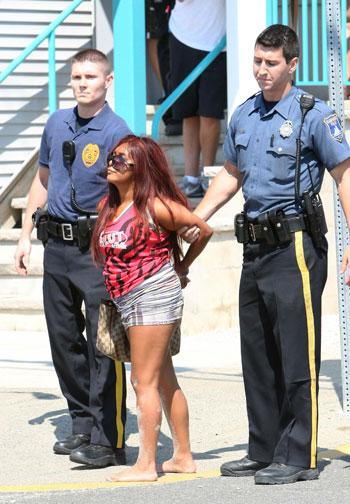 Hours after Snooki was arrested, her ex-boyfriend Emilio Masella spoke to RadarOnline.com about the Jersey Shore star's hard-partying habits.
"This is typical, I'm not surprised that she got arrested," Emilio said about Friday's incident on the Seaside Heights boardwalk.
He believes her over-the-top antics are a bid to maintain her status as the fan favorite. "I think she needed this to draw attention to herself and keep up her fame level," he said. "She has more competition with the new girl."
Article continues below advertisement
Emilio believes his ex-girlfriend's partying is a sign of a more troubling situation.
"I think she is definitely an alcoholic," Emilio added. "She always said she wanted to go on Celebrity Rehab and she is 99% on the way to making her dream come true. She doesn't know when to stop, she falls down and gets back up and then does it again."