EXCLUSIVE PHOTOS: Newest Jersey Shore Castmate Is A Partier With A Heart Of Gold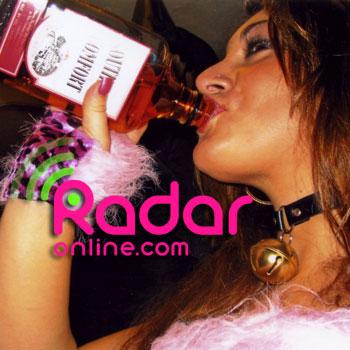 Deena Cortese, the latest tanned addition to the Jersey Shore cast, will fit right into the hard-partying fold. RadarOnline.com has exclusive photos from Deena's fun-loving past and spoke to a friend who gave more insight into what to expect from the new brunette.
"She's been a guidette since she was little," the pal, who has known Deena since elementary school, told RadarOnline.com. "She is going to fit in perfectly. She has always wanted to be the center of attention."
Article continues below advertisement
'EXCLUSIVE PHOTOS: New Female Cast Member On Jersey Shore
The photos, which were taken at various parties over the course of 2006 and 2007, show Nicole carousing with pals and drinking from a Jack Daniels bottle - all before she turned 21. Though she clearly enjoys the raucous nightlife, her pal says Nicole has a good head on her shoulders.
"She comes form a really good family," the pal said, adding that Deena's dad goes to church every Sunday. "She doesn't do drugs, she has a heart of gold."
While she doubts Deena will be getting into any Jersey Shore-style fights, the pal maintains that Deena will do what she must to stick up for the people she cares about.
"She was always a really good friend to me. She has drama in her life but she doesn't usually throw a punch," the pal said. "She is a good friend and if there was a fight she'd want to defend her fellow castmates. She would back away from her own fight but with cameras on you can never guess what people are going to do to defend their friends."
The new season of Jersey Shore premieres Thursday, July 29 at 10 p.m/ET on MTV.