Exclusive
Demi Lovato Reaches Financial Settlement With Dancer She Punched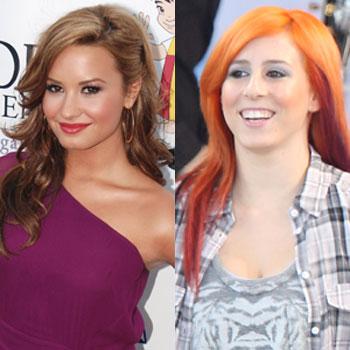 Troubled Disney starlet Demi Lovato has settled her dispute with a back-up dancer she punched in the face, RadarOnline.com has learned.
Alex Welch's high-powered attorney Donald Karpel confirmed to RadarOnline.com: "It was confidential negotiations that ended in complete and amicable resolution.
"She Alex Welch is satisfied."
Karpel told RadarOnline.com in a previous interview before the settlement: "Alex is seeking a settlement, an apology from Demi and a donation made to a charity of her choice."
Article continues below advertisement
The dancer, 21, who received a black eye in the incident five weeks ago, told RadarOnline.com previously: "I hope to get this settled and put this behind me."
As we exclusively reported, Welch has been seeking medical attention for the injuries she claims she received when Lovato hit her.
Karpel told RadarOnline.com on Thursday that Welch is "better," but wouldn't reveal any further details.
Lovato is still in rehab for a variety of issues.