Exclusive
EXCLUSIVE: Charlie Sheen Cleared By NYPD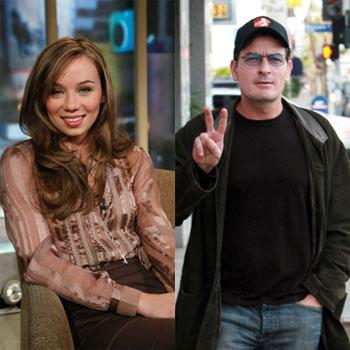 The New York Police Department investigation into Charlie Sheen is over and the actor will not be charged with any crime.
RadarOnline.com learned that Sheen is in the clear after porn star Capri Anderson lodged a criminal complaint with NYPD, triggering the investigation.
Anderson, whose real name is Christina Walsh, said Sheen held her against her will in a hotel room after he flipped out, shouted racial slurs and snorted a white powder.
Article continues below advertisement
But the porn star told police who responded to the incident that she was fine, and only later claimed to have been traumatized by events.
Sheen filed a lawsuit against her alleging extortion among other things.
Sheen and Walsh shared a legendary wild night on October 25 after he hired her for what she characterized as an "appearance fee." But her "appearance" turned into a wild dinner at Danielle and an even wilder time at the Plaza after Sheen smoked cocaine and flipped out.