Exclusive
EXCLUSIVE: Cops Will Subpoena Charlie Sheen Medical Records To Prove Cocaine Use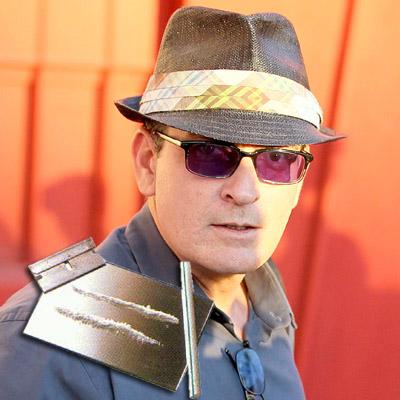 New York cops investigating a criminal complaint lodged by porn star Christina Walsh will subpoena Charlie Sheen's medical records from the night he was taken to a hospital after his bizarre meltdown in a posh New York hotel, a source close to the situation told RadarOnline.com exclusively.
Walsh - aka Capri Anderson - filed a criminal complaint against Sheen, charging that he held her against her will and choked her in his suite at The Plaza Hotel. She also says she saw him snorting a white powder.
Article continues below advertisement
RadarOnline.com reported exclusively that Sheen snorted and smoked cocaine that night and tested positive for the drug when he was taken to a hospital after police arrived at his hotel and told him he could either go to jail or a hospital.
"Cops will subpoena Sheen's records to see if he was using drugs as part of their investigation into what happened that night with Walsh," the source told RadarOnline.com. "The investigation is ongoing."
Sheen filed a lawsuit against Walsh, claiming she tried to extort him for $1 million in wake of the incident.
Sheen claims that she is a prostitute and stole his six-figure watch.
The Two and a Half Men star had an all-star meltdown during his night with Walsh, which ended with Sheen yelling the "N" word, the porn star locked in their hotel bathroom and Sheen going berserk in the room until police arrived.
Article continues below advertisement
Walsh appeared on Good Morning America earlier this month and indicated she was going to sue Sheen, but she never filed the lawsuit and instead lodged a criminal complaint, which is being investigated.
She said on TV that she saw him snorting a white powder.
Sources told RadarOnline.com that Sheen did cocaine at the restaurant Danielle, where they spent the first part of the night, and also in the hotel suite.