Exclusive
EXCLUSIVE: Charlie Sheen's Ex Refuses To Be Interviewed By Cops In Porn Star Probe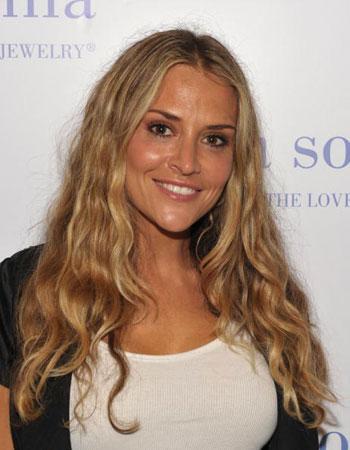 Charlie Sheen has an unlikely friend in his corner.
RadarOnline.com has learned the Two and a Half Men star's soon-to-be ex-wife, Brooke Mueller, has refused a request to be interviewed by New York Police Department detectives probing his drug-fueled meltdown at a hotel where he allegedly choked a porn star who he thought had stolen his diamond encrusted watch.
"The NYPD has reached out to Brooke Mueller because they want to interview her about her Christmas Day incident with Charlie last year," a source connected to the investigation told RadarOnline.com.
Article continues below advertisement
"There are striking similarities between Charlie's criminal case in Aspen and the current investigation into abuse allegations that Capri Anderson has made against Charlie.
"However, Brooke has absolutely no plans to talk to the NYPD about their investigation."
Sheen filed to end his marriage to his third wife, Mueller, last month and revealed that the couple separated the same day as a Christmas 2009 altercation that led to assault charges against the veteran actor.
Sheen, 45, pleaded guilty in Aspen, Colorado, in August to misdemeanor third-degree assault after a Christmas Day altercation with Mueller.
Mueller told police the actor threatened to kill her and brandished a knife after she told him she wanted a divorce. Sheen said the two argued, but he denied threatening her and told police he was upset by the divorce threat.
Prosecutors dropped more serious charges and he avoided jail time, instead receiving 30 days in a rehabilitation center, 30 days of probation and 36 hours of anger management.
Article continues below advertisement
Said our source: "Brooke has nothing to add to the investigation and will refuse to meet with the NYPD.
"Brooke feels that if the NYPD needs any information about the Christmas Day incident last year, they should talk to law enforcement in Aspen. Brooke has moved on from that dark time and just doesn't want to be involved in this circus."
Sheen and Mueller were married in May 2008 and have twin sons together.
"Mueller is blue blooded; she has never spoken negatively about Charlie to the press and has always been extremely graceful under immense public scrutiny," the source said.
"At the end of the day, Brooke is a true class act and Charlie is the father to their twin sons.
"It's bad enough that someday the boys will learn about all of this, but Brooke's first priority has always been to being the best mom possible and a true role model to them."