Tila Tequila Granted Three-Year Restraining Order Against Photographer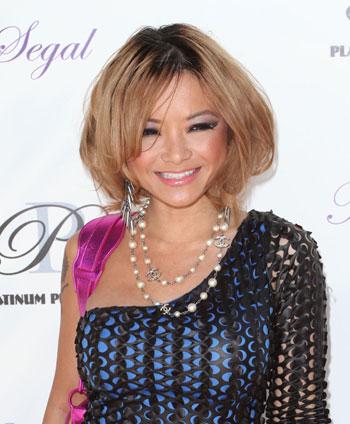 Tila Tequila was granted a three-year restraining order against photographer Garry Sun Friday morning, RadarOnline.com is reporting.
Tila appeared in a Los Angeles courthouse to plead her case on Friday, restating everything that was in the original TRO she had filed.
Sun failed to show up on time to defend himself, eventually arriving after the case had been called and the judge had already granted the restraining order to Tila.
Article continues below advertisement
"I win!" Tila told RadarOnline.com after her victory.
The terms of the restraining order say Sun must stay at least 100 yards away from Tila, her home, work and vehicle and there is to be no contact through a third party.
"Garry Sun is a highly dangerous paparazzi who tried to hurt me and make highly false allegations against me," Tila told RadarOnline.com in a previous interview.
"I hope that he will never work in this town again so that he won't be able to do this to other celebrities or anyone else for that matter!"