Exclusive
EXCLUSIVE INTERVIEW: Successful Hollywood Producer Turned Rapper - Pony Boi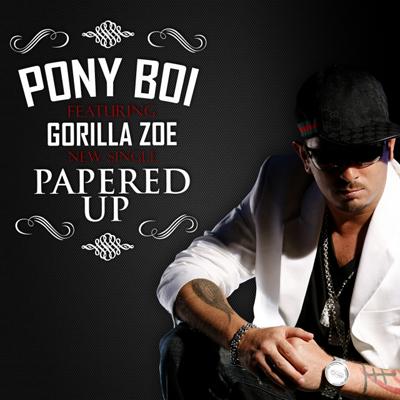 Sergio Myers had a charmed life as network reality show creator, producer, award winning filmmaker, and documentarian.
But RadarOnline.com has learned that the one-time hot Hollywood mogul has faced a harrowing uphill battle to make it in his new life - as Pony Boi, the rapper!
"Well, truthfully, I got into TV because I couldn't make it as a rapper," Myers admits. "Let's face it... It's difficult to be a white rapper, a real hurdle to cross.
Article continues below advertisement
"I had lived my life like Batman for years. During the day I was the business man, 'Clark Kent,' and at night I was the rapper, 'Batman.'"
Myers had secured development deals with heavy hitters such as HBO, MGM, VH1 and FX and was the creator and executive producer of the highly successful reality TV series, Sorority Life on MTV. The show ran for three seasons and launched the successful spin-off series Fraternity Life which ran for two seasons as well as Meet The Greeks.
EXCLUSIVE DOCUMENT: Rapper T.I. & Wife Arrested On Drug Charges; Possible Ecstasy Pills Found
After years of working behind the scenes, Myers was ready to make the break and take his life in a differerent direction.
"I had a real Jerry Maguire moment. I walked in and told my reps that I'm going to pursue my life long dreams of becoming a rapper, they thought I was truly insane."
In 2005, Myers toured the entire county as "Pony Boi" and blew every penny of his hard earned money which he says took its toll on his health.
Article continues below advertisement
"I went from total success to not making any money and, finally, wentinto seclusion and suffered a heart attack," Myers tells RadarOnline.com.
EXCLUSIVE INTERVIEW: Nick Hogan -- 'I'm Finally Getting My Life Together'
In 2008, Myers began reflecting on his journey and felt his ego had gotten so big, that he deserved what had happened in his life.
"I woke up in a cold sweat one night and decided to start all over again," Myers said.
He then created a spoof of his experience - his award winning documentary Pony Boi - that he fondly refers to as his "mockumentary."
VIDEO: Hulk Hogan Flashes The Camera During Rap Video
By the summer of 2010, Pony Boi was back in action and flew to Atlanta to record some of his newest music.
"I came out with a track that was appropriately called "Crazy" and I just released the track "Papered Up" featuring Gorilla Zoe," the rapper said.