EXCLUSIVE INTERVIEW: Nick Hogan -- 'I'm Finally Getting My Life Together'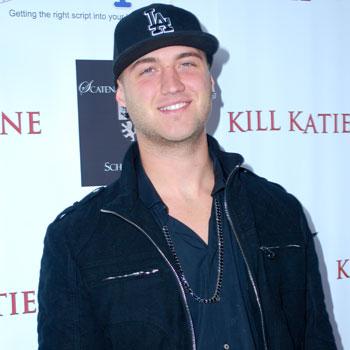 The son of wrestling star Hulk Hogan is spinning his way back to a normal life.
Nick Hogan, who in May 2008 was sentenced to eight months in jail for reckless driving, has a new job as a disc jockey, RadarOnline.com has learned.
"After everything I've been through, I am finally getting my life together," he told RadarOnline.com, in an exclusive interview.
"I am able to move forward and start over."
Nick -- real name Nick Bollea -- was released from jail after serving 166 days for the car crash that left his best friend John Graziano in a vegetative state for life.
Article continues below advertisement
After training to become a pro wrestler and follow in his father's footsteps, Nick has now settled on a career in music, as a DJ.
EXCLUSIVE VIDEO INTERVIEW: Hulk Hogan Wants To Knock Some Sense Into Brad Pitt
He said, "I didn't know what to do with myself, I did a couple of movies and then one day I ended up in front of a set of turn tables and I loved it.
"I was in Florida at the time hanging with DJ IRIE and he asked me to come and play the new DJ Hero video game that had just come out.
"I loved it so much that my sister bought me a real turn table and I didn't look back. I just fell in love with it."
He is currently touring the United States with his performance partner, DJ PM; the pair has upcoming shows in New York, Pennsylvania, San Jose, Stockton, Modesto and Chicago.
"I am on tour across the US now with DJ PM and it is amazing," he told RadarOnline.com.
"We have really good chemistry, we pick up on each other's energy and that makes things a lot easier when we spin," DJ PM said.
Article continues below advertisement