Exclusive
EXCLUSIVE INTERVIEW: Brooke Mueller's Mom: 'She Spent Thanksgiving At Home, Not Sober House'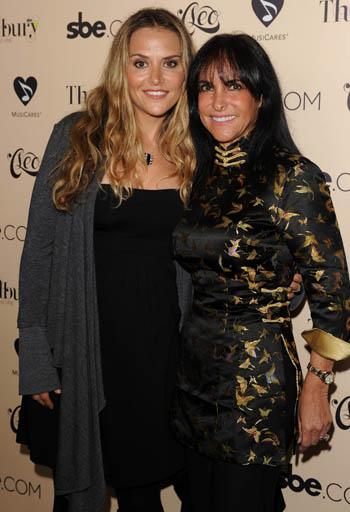 Charlie Sheen's soon-to-be ex-wife Brooke Mueller reportedly fell off the wagon and was forced to check back into rehab on Thursday.
The only problem, according to her mom Moira, that tale is simply not true.
"Brooke is fine," Moira declared to RadarOnline.com, in an exclusive interview, before joining her daughter for lunch at The Ivy restaurant in Los Angeles on Saturday.
"We arrived at the hotel (Farmer's Daughter) with Brooke on Thanksgiving morning to see my sister who was in town for the holiday... We were going to go out for coffee, but decided not to. The whole thing is just ludicrous, to suggest it was anything else is just insane."
Article continues below advertisement
Photos from Thanksgiving morning show Mueller leaving the hotel at around 10:00am, wearing what appears to be her pyjamas.
Mueller reportedly was escorted straight from the hotel to a sober living facility in Beverly Hills.
However Moira, who was with Mueller when she left the hotel, insisted: "Brooke spent Thanksgiving at her house. We had a wonderful Thanksgiving dinner at her house."
Mueller has been extremely busy the last several weeks shooting with Paris Hilton for her new upcoming reality show, which will air on Oxygen.