Exclusive
EXCLUSIVE INTERVIEW: BMX Biker TJ Lavin 'Will Ride Again' Says Mom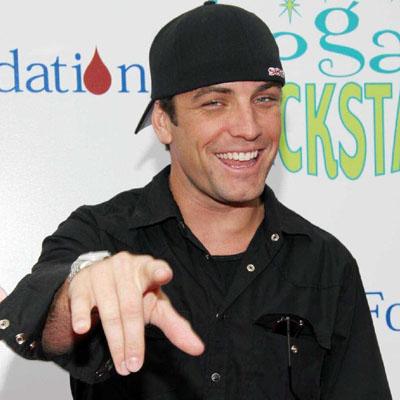 BMX Biker TJ Lavin was allowed to return home Friday after a month-long hospital stint, and the Las Vegas native continues to surprise those around him with his amazing strength and determination as he recovers from his injuries.
In an exclusive interview with RadarOnline.com, TJ's mom Barbara Lavin talks about her son's homecoming following the accident and what it's going to take to get him back on the bike.
Article continues below advertisement
"TJ's welcome home was pretty subdued - no bells or whistles - so not to overstimulate him since he's recovering from a brain injury. He sat with a few friends, ate pizza and hot wings and watched football - it was good," Barbara Lavin tells RadarOnline.com.
Acompetitive BMX biker who has been riding since the age of two, Lavin was injured October 14 in Las Vegas when he failed to execute a move called a "nac nac combination" over a high dirt hill during a qualifying round at the Dew Tour Championship.
Lavin lost control of his body and bike, careened into the ground and was semi-conscious when officials retrieved him from the track.
He was taken to a local hospital where it was determined he suffered brain swelling, a shattered right wrist, broken right arm and fractured eye socket in the gruesome mishap.
Following his release from the Las Vegas University Medical Center last month, Lavin spent two weeks in an acute inpatient rehab facility before he was cleared to return home.
Article continues below advertisement
What follows for the biker in the weeks to come is a stringent, outpatient rehab and physical therapy regime - five days a week, six hours a day.
"The rehab consists of occupational, cognitive and memory therapy to help him strengthen his brain," Barbara tells RadarOnline.com.
"He's walking, talking, reading and beginning to look like himself again - the swelling and bruising from the orbital fracture is finally starting to fade, he's had two black eyes since the accident... he's a lucky man."
Lavin, 33, has been having reoccurring issues with his vision following the accident but the doctor gave him some good news Monday indicating that those issues wouldn't be permanent.
"He can see fine out of each eye individually but together he was having some blurriness, some double-vision. The doctor told us there was no damage to the optic nerve or muscles so that was a huge relief."
As RadarOnline.com was first to report, the Dew Tour was going to be Lavin's final professional ride, as he'd complained of the injuries he'd been piling up on the circuit and was retiring.
Article continues below advertisement
But according to his mom, don't expect Lavin to give up his bike for good.
"I've no doubt he will ride again but, oh yeah, he's done riding competitively. The doctor said he can't afford any more head injuries - if he was a football player, he'd be down."
Lavin made a name for himself with a series of high finishes in the X Games during the late 90's, parlaying his fame into a stint on MTV to host their Real World/Road Rules Challenge show for 10 seasons.