Exclusive
EXCLUSIVE: BMX Biker TJ Lavin Scheduled For Surgery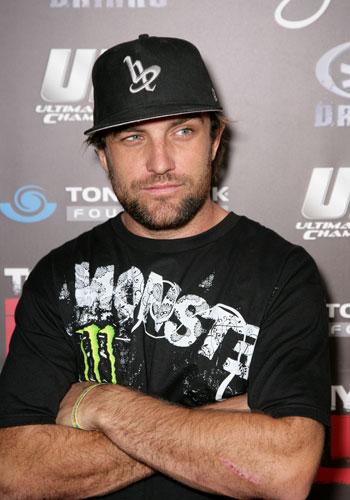 BMX rider TJ Lavin is scheduled for surgery Monday evening and continues to show real signs of improvement, RadarOnline.com has learned exclusively.
"He's having surgery later today to fix his wrist, it's probably going to take a couple more surgeries to get it right again," a family source says.
Lavin, 33, was hospitalized last Thursday in Las Vegas after failing to execute a move on his bike called a "nac nac combination" at the Dew Tour Championships.
Article continues below advertisement
The biker attempted the maneuver over a high dirt hill when he lost control of his body and bike, careening into the ground.
Thankfully, he was wearing a helmet. The event was supposed to be Lavin's final ride as a professional BMX biker.
As RadarOnline.com previously reported, Lavin's mom, Barbara sent a text message her son's friend on Saturday about his progress - "Neuro came and spoke to T.J. He moved his hands around and he gave the docs a thumbs-up. He is not conscious. He's back on sedation to rest and minimize brain swelling."
The family source says, "He hasn't opened his eyes yet and he's still unconscious because of all the mediation but he's able to respond to stimulation – he squeezed his mom's hand this weekend.
"It looks like his eye socket is going to be ok and his brain is healing, there doesn't appear to be any brain damage but they are keeping him sedated so he can heal."
AlliSports, the company behind the Dew Tour, issued the following statement to RadarOnline.com when contacted about Lavin's progress:
Article continues below advertisement
"The Dew Tour and our medical team have been in continual contact with University Medical Center regarding injured BMX athlete TJ Lavin. TJ remains stabilized in the Intensive Care Unit but hospital officials are encouraged by recent test results and are hopeful for his recovery. On behalf of the athletes and the entire Dew Tour family, we continue to keep TJ and his family in our thoughts and prayers."