BMX Dirt Bike Rider T.J. Lavin Shows Improvement After Horrific Stunt Accident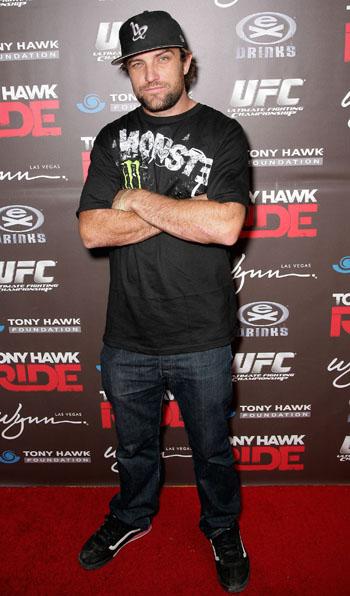 There may be cause for optimism for professional BMX dirt rider T.J. Lavin who was in a devastating accident, RadarOnline.com has learned.
On Saturday, his Barbara, Lavin sent a text message her son's friends and said "Neuro came and spoke to T.J. He moved his hands around and he gave the docs a thumbs up. He is not conscious. He's back on sedation to rest and minimize brain swelling."
Lavin is currently in a medically induced coma at Las Vegas' University Medical Center as doctors struggle to deal with bleeding in his brain.
Article continues below advertisement
The 33-year-old Las Vegas native and host of MTV's "Real World/Road Rules Challenge" was competing in the Dew Tour Championships Thursday when the accident happened.
During his performance, Lavin failed to get his feet back on his bike pedals while in mid-air and subsequently landed on his head. Fortunately he was wearing a helmet.
Lavin suffered an orbital fracture on his eye and a fractured right wrist.
"It looked like he kicked the seat with one foot when he was trying get back on and the bike wasn't completely within reach," Nate Berkheimer, also a Dew Tour competitor, told the Las Vegas Review-Journal. "I've seen him do that trick hundreds of times."
ESPN reports that Lavin's business partner, Chris Aday, has mentioned that the Dew Tour Championships was to be Lavin's last contest before retiring from the pro dirt circuit.