EXCLUSIVE: Inception Star's Brother Took Drugs Before Death, Say Neighbors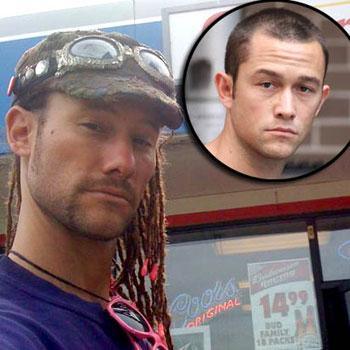 Neighbors of Dan Gordon-Levitt say he had been taking drugs before his death, RadarOnline.com has exclusively learned.
Dan - the older brother of actor Joseph Gordon-Levitt - had been staying with his girlfriend and a friend at an apartment in Hollywood, California.
His body was discovered Monday, October 4th at 3:58 a.m. He was 36-years-old.
A neighbor told RadarOnline.com, "They ( Dan and his friends) had been partying, and we were woken up with the girl screaming.
Article continues below advertisement
"She came running out to the front garden of their apartment and some people went out to help her.
"The paramedics were called, but he was found dead surrounded by needles and syringes.
"He had been living here on and off for the past few years, and he and his friends were not very popular to tell you the truth.
"One time they set a car on fire infront of the building, and there was always groups of people coming and going from that apartment.
Comedian Greg Giraldo Dies Following Overdose
"I'm sorry that he died, but I'm honestly not that surprised either.
On Wednesday, the apartment lay empty with a red sheet over one of the windows.
A Los Angeles Coroner's blue tag was on the front door, marking it as a the scene of an investigation.
Earlier Wednesday, RadarOnline.com exclusively reported that a police source - who was at the scene of the Hollywood apartment where Dan's body was found-told us his death was drug-related.
Article continues below advertisement
The source added that the case is now closed.
Coroner spokesman Ed Winter said the autopsy has been completed, but results of the autopsy are being deferred pending toxicology results.
As RadarOnline.com previously reported, on Tuesday night, Joseph Gordon-Levitt Tweeted: "My super hero brother @burningdan 1974-2010," the 500 Days Of Summer star Tweeted. Celebrate his life here ~ http://bit.ly/dBTMQ8 because he's f**king awesome."
Dan Gordon-Levitt -- also known as Burning Dan -- worked professionally as a performer, as well as a fire-spinning and flow arts teacher in Venice Beach, California. He had a Web site touting his wares at www.burningdan.net.
Joseph Gordon-Levitt recently starred opposite Leonardo Dicaprio, Ellen Page, and Marion Cotillard in the smash hit Inception. His other work includes the critically acclaimed 500 Days of Summer, Killshot, and the television show Third Rock From The Sun.