BMX Biker TJ Lavin Released From Hospital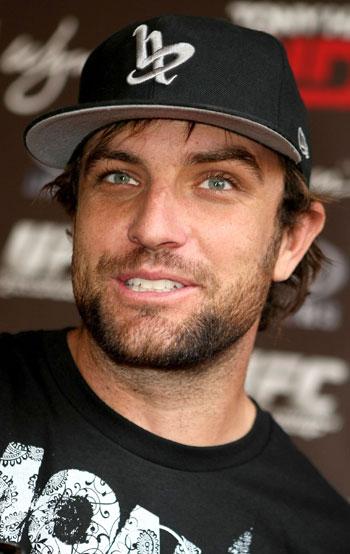 BMX Biker TJ Lavin was released from the hospital and allowed to return home, RadarOnline.com has learned. The 33-year old has been in the hospital for a month following his accident in Las Vegas where he failed to execute a move called a "nac nac combination" at the Dew Tour Championship.
His mother Barbara "Bobbi" Lavin told Norm Clarke at the Las Vegas Review-Journal that her son "crawled out of a deep hole.
Article continues below advertisement
"He is now walking, talking, eating on his own and is getting his sense of humor back."
He was wearing a helmet when the crash occurred but his mother said he has a long recovery ahead of him.
"He has some eye issues and balance issues, but as the swelling goes down, we hope they will go away."
As RadarOnline.com previously reported, the host of MTV's Real World Road Rules Challenge had surgery while in the hospital to fix his wrist as well.
TJ was asked to recall three historical events in a recent rehabilitation session and he listed the September 11 terrorist attacks, Pearl Harbor and "Janet Jackson's boob" (her Super Bowl wardrobe malfunction in 2004), according to his mother.
She said, "He's starting to get his personality back."
A benefit for Lavin will be hosted UFC President Dana White and others on December 3 at the Hard Rock Hotel in Las Vegas.