Exclusive
EXCLUSIVE DETAILS: Why Lindsay Lohan Is Allowed Outings From The Betty Ford Center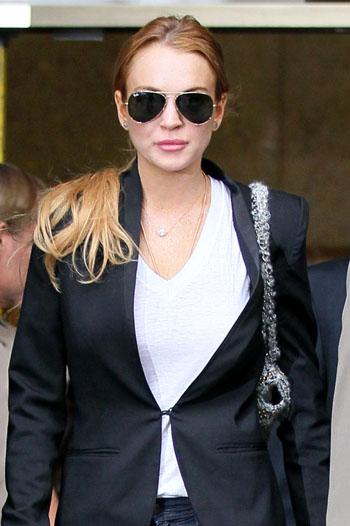 Lindsay Lohan has been spotted outside the safe confines of the Betty Ford Center and RadarOnline.com has exclusive details on why.
As we revealed first, the Hollywood wild child has been photographed shopping at Forever 21 and on a movie date at a Rancho Mirage, California, mall near her treatment center.
But Lindsay is not getting any special treatment, a source close to the situation has insisted to RadarOnline.com.
Article continues below advertisement
"Lindsay is being allowed to leave Betty Ford as part of their renowned behavior modification program," the insider revealed.
"Once a patient has been at Betty Ford for 45 days and the person is progressing, their treatment team begins to explore letting the patient leave the facility for short outings.
"The behavior modification program entails that if a patient is actively participating in group therapy session- and in individual sessions- and is generally progressing, they are given passes to leave for a short time.
"Lindsay is doing extremely well at Betty Ford, and her treatment team has been giving her passes to leave, and she is in turn participating even more and working very well with other patients."
Lindsay is allowed to leave Betty Ford with an approved patient, or a staffer, but also has the opportunity to leave alone, the source explained.
The source said: "Betty Ford empowers their patients with tools so that when they are discharged, the patient doesn't feel overwhelmed with anxiety about being out in the real world again.
Article continues below advertisement
EXCLUSIVE VIDEO INTERVIEW: Pat O'Brien Tells Lindsay Lohan, 'Get Clean Or You Will Die'
"Lindsay's counselors give her passes and if she has any issues while she is out, she can talk about it with her treatment team.
"It's one of the elements that sets Betty Ford apart from other treatment centers."
Lindsay "is very motivated by being given the passes" because when she was at UCLA Medical Center "she felt like she was being held hostage," the source added.