Lindsay Lohan Out On A Shopping & Movie 'Date'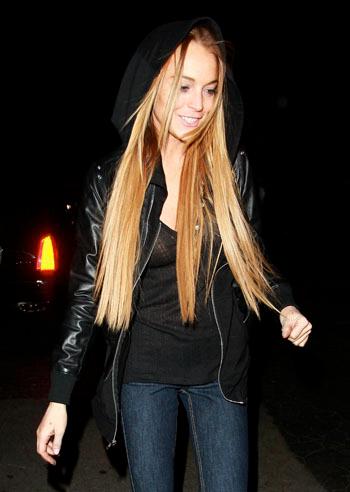 Lindsay Lohan had another field trip back into the real world, RadarOnline.com has learned. Accompanied by at least two other women from the Betty Ford Center, Lilo went to a book store and the movies, reports Hollyscoop.com.
Trying her best to be low-key and wearing a hooded sweatshirt, Lindsay was spotted at The River shopping center in Rancho Mirage, CA. The Betty Ford Center is located just a few minutes away.
Article continues below advertisement
She browsed for a bit and then bought some magazine, an eyewitness said.
As Border's closed, the group walked across the mall to the Century Theatres multiplex where the new weekend hits Megamind 3D and Due Date had opened earlier in the day.
As RadarOnline.com reported, on Tuesday Lindsay made what is believed to have been her first trip off the grounds at Betty Ford.
She hit up the Forever 21 store in nearby Palm Desert. In an exclusive interview with RadarOnline.com, store manager Tiffany Bennett described the actress as looking "really, really good."