Exclusive
EXCLUSIVE: Lindsay Lohan Considers Letting Estranged Dad Visit Her In Rehab - 'Then Maybe He'll Stop'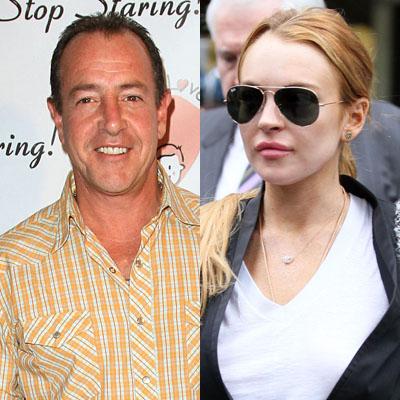 Michael Lohan's repeated efforts to visit his daughter Lindsay at the Betty Ford Center have not gone unnoticed.
A source close to the Hollywood wild child has told RadarOnline.com she is so badgered by father's repeated pleas to visit her at Betty Ford, she is actually considered putting his name on her guest list - just to make him stop.
"It's gotten to the point where Lindsay told Dina, 'Mommy, maybe I should just let him see me because then he'll go away and he'll stop,'" the insider said.
Article continues below advertisement
But even as Michael starts to gain points with winning his daughter back, his efforts were reportedly stalled on Sunday night when paparazzi snapped him attending reality star Tila Tequila's 29th birthday party in Beverly Hills.
The source says Lindsay heard about the attendance and is said to be "very disappointed".
"Lindsay does know about her dad going to Tila's birthday bash. She does hear things even though she's in rehab," the source told RadarOnline.com.
"How would you feel if this was your dad? She's humiliated."
The source added: "Her feeling is, how dare Michael say he wants to make closure when he does something like that? He preaches 'people, places, things,' but his actions are a total contradiction. He says he wants to mend fences, and then he goes to this girl's birthday.
"Dina knows she needs to slowly build a truce here because it's all got to stop. But they've given him so many chances."
Article continues below advertisement
Bizarre Video: Tila Tequila Bashed At Birthday Bash
When contacted, Michael refused to comment about daughter Lindsay, citing his pact to remain silent as she battles her issues.
However, the family patriarch insisted he attended Tila's soiree because she was a "business associate" who had sought his advice.
Lindsay appeared in court on Friday in Beverly Hills, where Judge Elden Fox allowed her to return to treatment at the Betty Ford Center and skip jail.