EXCLUSIVE INTERVIEW: 'Judge Cut Lindsay A Break' Says Inferno Director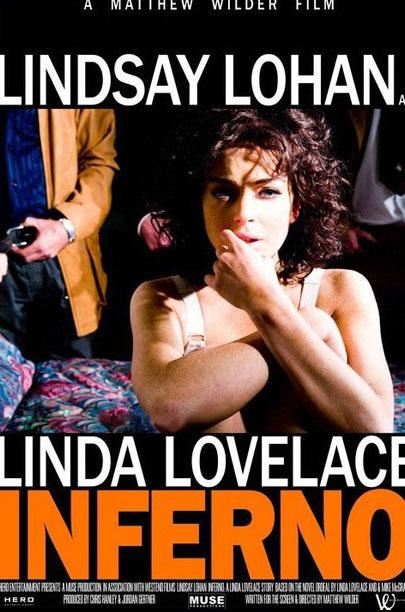 Inferno Director Matthew Wilder has told RadarOnline.com that he believes Los Angeles Superior Court Judge Elden Fox has "cut Lindsay Lohan a break" by not sending her to jail Friday.
As RadarOnline.com previously repored, Judge Fox ordered Lohan to return to the Betty Ford Center until January 3, 2011, and now the director and his producers will hold talks with Team Lohan about when she can actually start shooting the movie about porn star Linda Lovelace, who died in April, 2002.
Article continues below advertisement
The production has been on hold until Lindsay's troubles could be resolved, but at last Wilder and his team seem to have some good news about their controversial leading lady.
He said: "I think the judge cut Lindsay a break today, but obviously it will be tough to be in rehab over the holidays for her.
PHOTO: Lindsay Leaves Court Friday To Return To Rehab
"But we all want Lindsay to be fit and healthy, and that is the most important thing here. Personally, I don't think that a severe punishment would have helped her at this stage.
"At the end of the day it is up to Lindsay Lohan to solve any problems that she has, and it looks like she is in the best place to do that right now.
"We will be having talks with Shawn Chapman Holley and Lindsay's team shortly about when we can actually start filming Inferno."
RadarOnline.com understands that the director wants to get the project underway sooner rather than later and it could be wrapped before Feb 25, 2011, the date of Lohan's next court appearance before Judge Fox.
Article continues below advertisement
The huge gamble they face is if the troubled actress falls off the wagon and fails another drug test. If she does relapse, she will be dragged before Judge Fox and automatically jailed for 180 days.
Both Wilder and his producers will have minders watching the actress 24/7 while she is filming Inferno as part of their insurance policy surrounding her.
However, they are still taking a huge gamble on the young star who is now entering her sixth stint in rehab.
Judge Fox made a point of keeping Lindsay in rehab through the holidays. "There is a reason for that," he said in court - he added that he was new to "this sort of rodeo."
Lohan, 24, has been at the Betty Ford Center in Rancho Mirage, California since September 28, where she's been undergoing treatment for cocaine addiction - a story first reported by RadarOnline.com.
Lindsay failed a drug test just three weeks after her release from UCLA Medical Center in August. She appeared in court and was immediately remanded to custody at Lynwood Correctional Facility. Her lawyer filed an appeal, however, and she was released after several hours. Lindsay then voluntarily checked into the Betty Ford Center.
Article continues below advertisement
VIDEO: Lindsay Lohan Cries As She Begs Judge For Forgiveness
On Friday, Judge Fox told her in court: "If you can make it until Feb. 25, (her next court appearance) I will make it unsupervised probation. You can put this long episode behind you if you are serious about this."
In recent years, Lohan's personal life has been plagued with controversy and it may be affecting her movie career as well.
She has been missing from the big screen since 2007's psychological thriller I Know Who Killed Me, and her last hit movie was 2004's Mean Girls.