Exclusive
EXCLUSIVE: Cops Plan To Subpoena Video Of Teen Mom Amber Bashing Ex-Boyfriend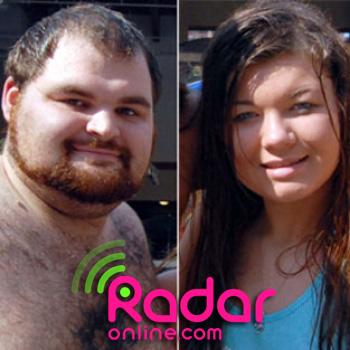 Cops investigating a domestic violence complaint Teen Mom Amber Portwood for bashing her ex-boyfriend plan to subpoena the almost indisputable evidence - videotape of the beat down, RadarOnline.com has exclusively learned.
Law enforcement in Indiana want to view MTV footage that may not have aired during an episode of the hit reality TV show which appeared to show her repeatedly punching and slapping 260-pound Gary Shirley during an expletive-filled rant.
Article continues below advertisement
"We are drafting and sending the subpoena to MTV to get the unedited version of their film," Anderson Police Department Public Information Officer, Mitch Carroll, told RadarOnline.com.
"We want to compare that with what we already have -- and hopefully it will put us closer to putting a point on this investigation."
Police could issue the subpoena as soon as this week, we're told.
As RadarOnline.com exclusively revealed, Portwood and Shirley have once more ended their on-again, off-again romance.
The couple has a two-year-old daughter Leah.
"They don't belong together... they just don't mix," Amber's father, Shawn Portwood, told RadarOnline.com.
The pair entered couples' counseling after the mother-of-one drew national attention after being caught on tape hitting and kicking Shirley, leading to a flood of calls to police.
In the video that aired in September, Portwood is seen repeatedly punching Shirley before kicking him in the back as he walks downstairs.
Article continues below advertisement
"We're looking for any behavior that would be considered to be unlawful where the law is broken, be that domestic violence or otherwise, in the presence of a child or otherwise, involving Amber or Gary," Carroll told RadarOnline.com.
He said Portwood and Shirley have been "cooperative" in their dealings with police, including giving statements to authorities on October 20.
Said Carroll: "From what we have seen so far from the allegations -- and we have to bear in mind that we're dealing with edited footage -- it could be something as simple as misdemeanor domestic violence battery -- a Class A misdemeanor.