Exclusive
EXCLUSIVE: Teen Mom Amber And Gary Split "They Don't Belong Together Says Her Dad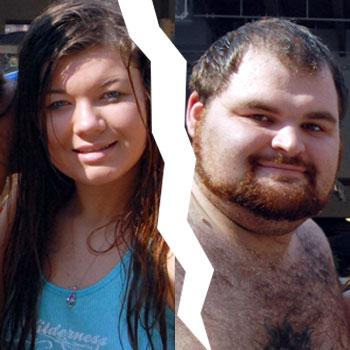 Teen Mom's Amber Portwood and Gary Shirley have officially split, RadarOnline.com has learned exclusively.
That's what Amber's dad Shawn Portwood told us in an exclusive interview about his controversial daughter. And he also added that Gary should share the blame for the controversial incident where Amber hit and kicked him, leading to a police and child services investigation.
"They don't belong together. They just don't mix. There's not enough there," Amber's father, Shawn Portwood told RadarOnline.com.
Article continues below advertisement
Amber and Gary have endured several breakups and couple's counseling and Amber drew national attention when she hit and kicked Gary on an episode of the MTV hit show.
Now, the relationship is kaput.
"They separated and she's moving on," Amber's dad says.
Shawn spoke to RadarOnline.com about the unforgettable episode that showed Amber abusing Gary and led to the investigations. Amber's dad told RadarOnline.com that his daughter is not entirely to blame for the frightening brawl.
"There was a lot behind the scenes that wasn't shown that would explain how she got to that point," Shawn told us. "They didn't show what he did to instigate that. All you have to do is watch the show and see what he says. 'I'm taking the kid…I'm taking her forever.' He held Leah over her head."
"He's a mind game; he thinks he can play mind games. He holds that baby over her head," Shawn explains about the father of his granddaughter Leah.
Article continues below advertisement
As RadarOnline.com exclusively reported Gary, who seemed hopelessly in love with Teen Mom Amber, has finally moved on and was photographed Friday in another woman's arms while dancing at Peppers in the Indianapolis suburb of Broad Ripple.
"Amber and Gary are doing their separate thing right now," said a source close to Gary.
Filming of the 3rd season of MTV's Teen Mom is ongoing, and what does that mean for the newly single young parents?