Exclusive
EXCLUSIVE PHOTOS: Teen Mom Amber's Boyfriend Gary Caught With Another Woman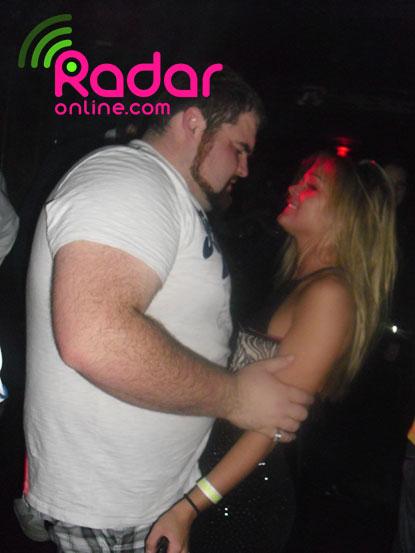 Fans watched in horror as Gary Shirley was punched and kicked by his girlfriend, Teen Mom star Amber Portwood, in the memorable episode that led to an investigation by Indiana Child Protective Services.
But now Gary seems to have finally moved on, as RadarOnline.com's exclusive photos show -- the teen dad hooking up with another woman!
"They were making out, whispering to each other and she was even nibbling on Gary's ear," said club-goer Sarah Swann, adding, "They were dancing and grinding with each other and they were in their own little world."
Article continues below advertisement
Despite being hit repeatedly by Amber on national television and then being dumped by her so she could date another man, Gary stood by the teen mom saying she was a "great mother" to their toddler, Leah.
Now it seems 20-year-old Gary is spreading his wings as he was caught Friday in another's woman's arms while dancing at Peppers in the Indianapolis suburb of Broad Ripple.
"This girl was really cute, I was shocked... I can't believe he cries about Amber and then goes and does this," added Swan.
"I was happy when I heard that he and Amber got back together but when I saw him with this other woman I was really disappointed."
Gary seemed to be kicked out of the house weekly during the filming of Teen Mom but Amber's father, Shawn, revealed that despite the televised battle, the couple was in counseling for months, and he hoped that they would get married. But things don't look promising for the young parents.