Anchors Aweigh! Major Shake-Up At CBS' The Early Show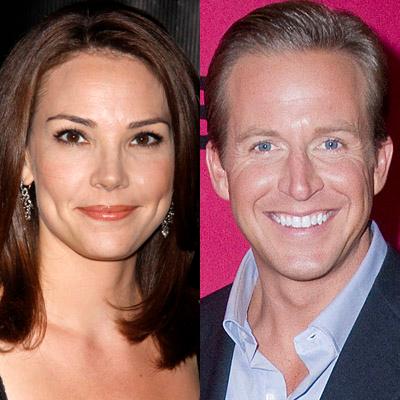 The Early Show, CBS' ratings-challenged morning program, just got a wake-up call in the form of a major anchor shake-up.
Harry, Maggie, and Dave will all be gone soon. Starting January 3, Erica Hill and Chris Wragge will be the new co-anchors of the struggling morning program, which has lagged behind NBC's powerhouse The Today Show and ABC's Good Morning America for years. In addition to Hill and Wragge, Jeff Glor will serve as The Early Show's news reader and Marysol Castro, formerly of GMA's weekend show, will join the team as the main weather anchor.
Article continues below advertisement
VIDEO: Shocking Bison Attack Caught On Tape
Sean McManus, president of CBS News and Sports made the official announcement Tuesday.
"The Early Show is an important element of CBS News," McManus said in a statement. "We constantly focus on how to improve the broadcast, and we think we have a terrific combination in Erica, Chris, Jeff and Marysol. In the year since David (David Friedman - Executive Producer) has taken the helm, he has produced some outstanding programming and shown a deep, thoughtful understanding of morning television. This new team brings vibrancy, intelligence and warmth that I think America will grow to love.
VIDEO: Former Flight Attendant Steven Slater Lands - On 3 Network Morning Shows!
"Erica, Chris, Jeff and Marysol are four accomplished broadcasters who already have proven track records and loyal followings. Together, they're going to be even stronger," Friedman said. "This group is the perfect combination of intelligence and personality for morning television, and I'm excited to give viewers the opportunity to welcome them into their homes each morning."
Article continues below advertisement
Hill and Wragge have co-anchored the Saturday edition of The Early Show since 2008. Hill also has been news anchor for The Early Show since last January.
VIDEO: Randy Quaid Speaks Out On Live TV About 'Hollywood Star-Whackers' & Skipping Court
Glor has anchored the Saturday edition of the CBS Evening News and been a national correspondent reporting for all CBS News broadcasts since 2009. He has also been a substitute anchor for the CBS Evening News since March 2007.
McManus says the current team on The Early Show - Harry Smith, Maggie Rodriguez and Dave Price - will remain at CBS, but in new positions.
VIDEO: Ali Fedotowsky Gets Birthday Surprise From Fiancé On Live TV
Smith will become the primary substitute anchor on the CBS Evening News, Face the Nation and Sunday Morning, while also reporting on major stories for all CBS News broadcasts.
The network is said to be discussing ongoing roles for Rodriguez and Price.
Article continues below advertisement