Exclusive
Jesse James' Ex-Wife Gets Unsupervised Visitation With Daughter Sunny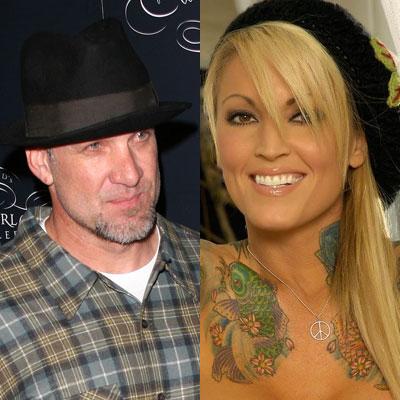 The bad blood between Jesse James and Janine Lindemulder may be a thing of the past as the parents of 6-year-old Sunny came to an agreement during a custody hearing regarding their daughter, RadarOnline.com has learned exclusively.
Attorneys for both Lindemulder and James appeared in Orange County, CA Thursday morning to address the issues of visitation, unpaid attorney's fees and counseling for the broken family.
Article continues below advertisement
READ JANINE'S DECLARATION
In a declaration filed in Orange County Superior Court on October 19, Lindemulder states James "continues to deny me custody of our daughter and refuses to allow me regular, private communication with her."
Lindemulder says that "despite a July 27, 2010 'Confidential Ruling' allowing me to have physical custody of our daughter, Sunny twice every month, Petitioner has refused to send her."
EXCLUSIVE: Jesse James Claims Ex-Wife Threatened To Kidnap Daughter
James' ex-wife claims she went to Texas at the end of September "in hopes of being able to see Sunny per the July 27th orders…While in Texas Petitioner prevented me from seeing Sunny by removing her early from school on the designated days my custody was to commence.
"Additionally, and since Sunny moved to Texas (as well as before she moved) Petitioner has prevented me from having regular, private communications with her."
Article continues below advertisement
Lindemulder claims James passes on his parenting responsibility on to others and is rarely home with their daughter, stating, "Petitioner is gallivanting around the country with his new girlfriend – Ms. Kat Von D."
Lindemulder also claims she put in a formal written request with James on October 12 to have Sunny brought to California – as is ordered by the court - but James did not comply.
And according to court documents, James has managed to pay his and their daughter's attorney fees; he has yet to dish up the $50,484.00 owed to her attorney as ordered by the court in August.
However, Thursday's hearing was a small victory for Lindemulder. The judge granted her unsupervised visits with her daughter and requested counseling for James, Sunny and Lindemulder.
James was granted full custody over the child when Lindemulder was convicted on tax evasion charges two years ago.
This past summer, a judge ruled that while both parents would share joint legal custody of the child, it was in the child's best interest for her to live in with her father in Austin, Texas.
Article continues below advertisement